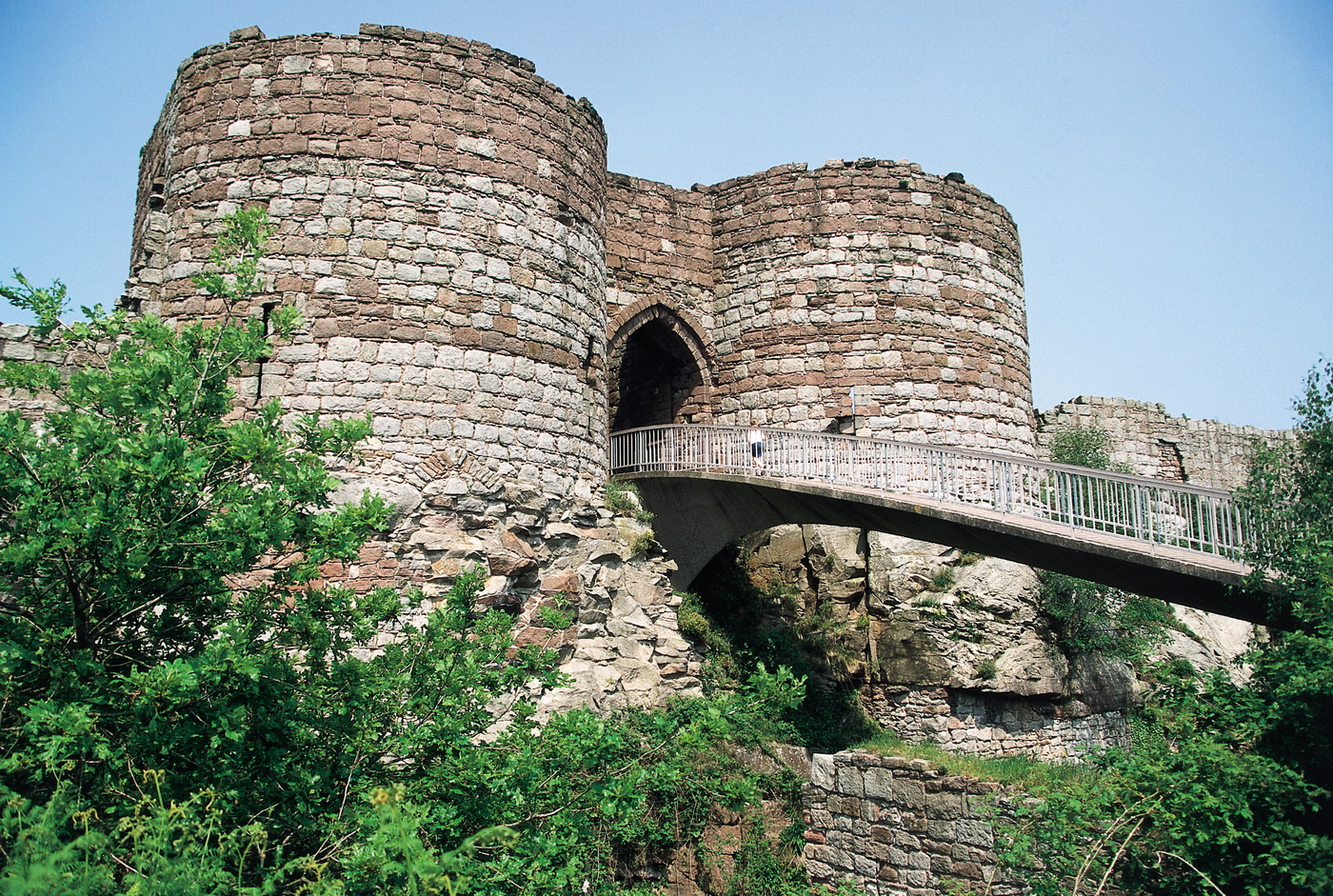 Rising high above the Cheshire Plain, Beeston Castle boasts some of Cheshire's most spectacular views. Standing 500 feet above the Plain, the magnificent panorama that can be viewed from within its Keep can, on a clear day, extend to as many as eight different counties. It is little wonder, then, that this craggy vantage point has been fortified since the Bronze Age, helping defend against invasion from almost any direction.
The medieval castle ruins that can be seen today dates back to 1225. The castle designs were very much influenced by its owner, Ranulf the Earl of Chester, whose trips to the Middle East provided much inspiration. However, Ranulf died before he could see the finished product, which became an important point of defence during Civil Wars in the seventeenth century.
Such stunning vistas have ensured the castle's popularity with visitors, with few more scenic picnic locations in the county.
Other sites of interest
Peckforton Castle
The castle sits on a hill adjacent to Beeston. Although built as a nineteenth century Victorian home, the castle is modelled on twelfth century castle designs. See website: Peckforton Castle
The Pheasant Pub, Burwardsley
Perched on a hill above the village, this pub offers spectacular views over Cheshire. Accommodation is also available. See website: The Pheasant Inn
Candle Factory
Particularly popular with children and families, this is located in the nearby village of Burwardsley.
Cheshire Farm Ice-Cream and Tea rooms, Tattenhall
A fully working dairy farm, with rare breeds and birds of prey, the site produces over 30 different flavours of ice cream and a farm shop with other local delicacies. See website Cheshire Farm Ice-Cream