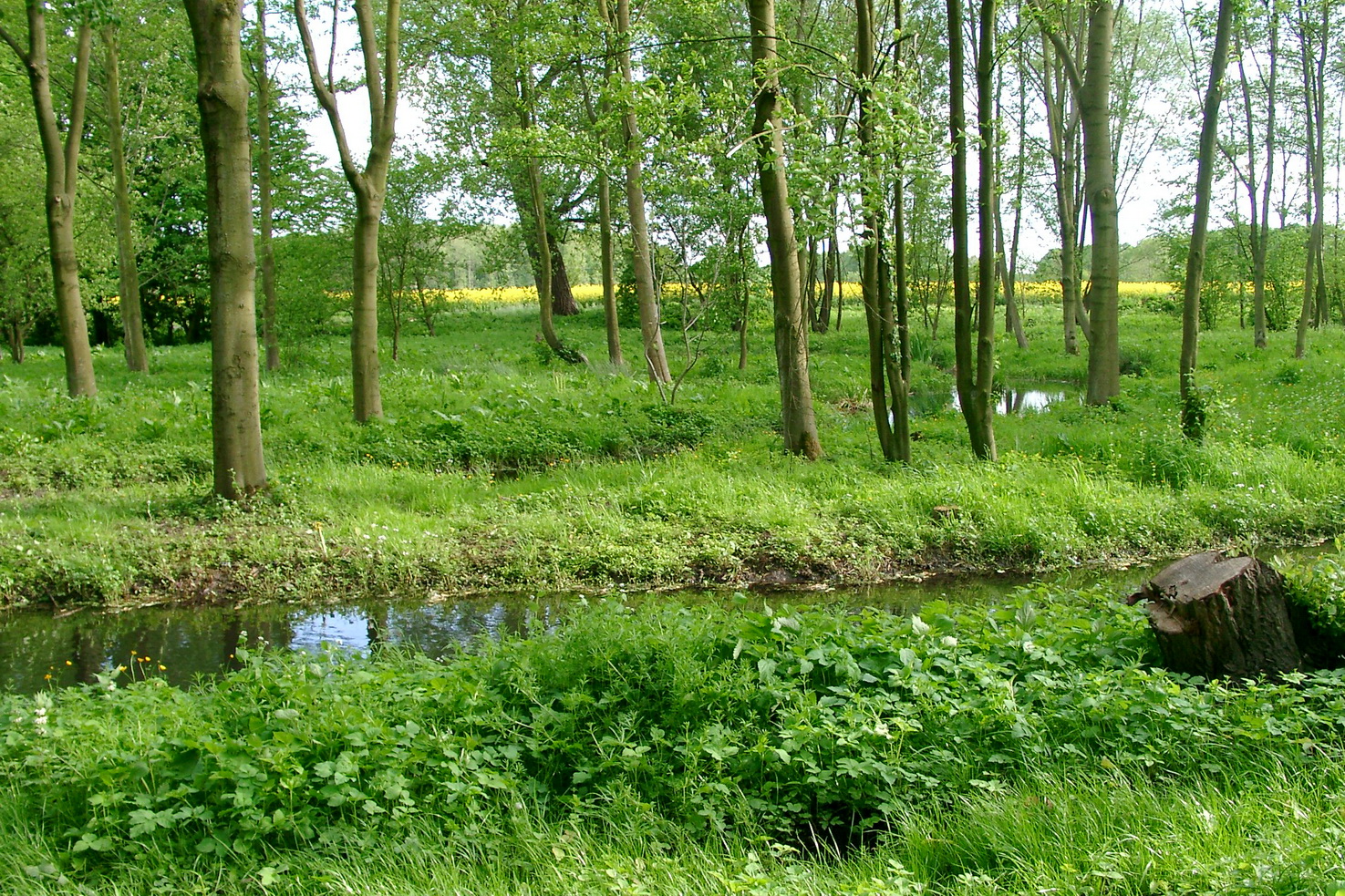 Zwillbrock lies directly on the German/Dutch border in the western part of the Münsterland. It is about 80 km west of Münster and approximately 30 km north of Bocholt. Many different cycle routes pass through it, such as the 100-Castle Route and the Dutch Arfgoodroute.
A visit to Zwillbrock offers the visitor an opportunity to experience nature and art together at first hand.
Zwillbrocker Venn (Zwillbrock moor) is a special geographical area in western Münsterland. Woods, moor, wetlands and waters unite here to form a unique nature and bird reserve covering an area of 175 hectares. One of the largest nature reserves in Westphalia, it is not only the northernmost breeding area for flamingos in Europe, but is also home to the largest inland colony of black-headed gulls, numbering as many as 16,000 birds. More than 100 species of birds can be observed on Zwillbrocker Venn.
The educational centre at Zwillbrock Biological Station – the "Nature Conservation Centre of Western Münsterland" – has many interesting educational programmes on nature and the environment.
Visitors to the nearby Kirche St. Franziskus (Church of St. Francis) dating from the early 18th century will find an artistic gem of the baroque period. The church underwent extensive restoration from 1958-1961. Its interior is considered by experts to be the most homogeneous, richly ornamented and best preserved in the whole of the Münsterland. This splendid interior makes today's parish church a "must" for any tour of the area.
Links
Zwillbrocker Venn – Ein Projekt der NRW-Stiftung
Barockkirche