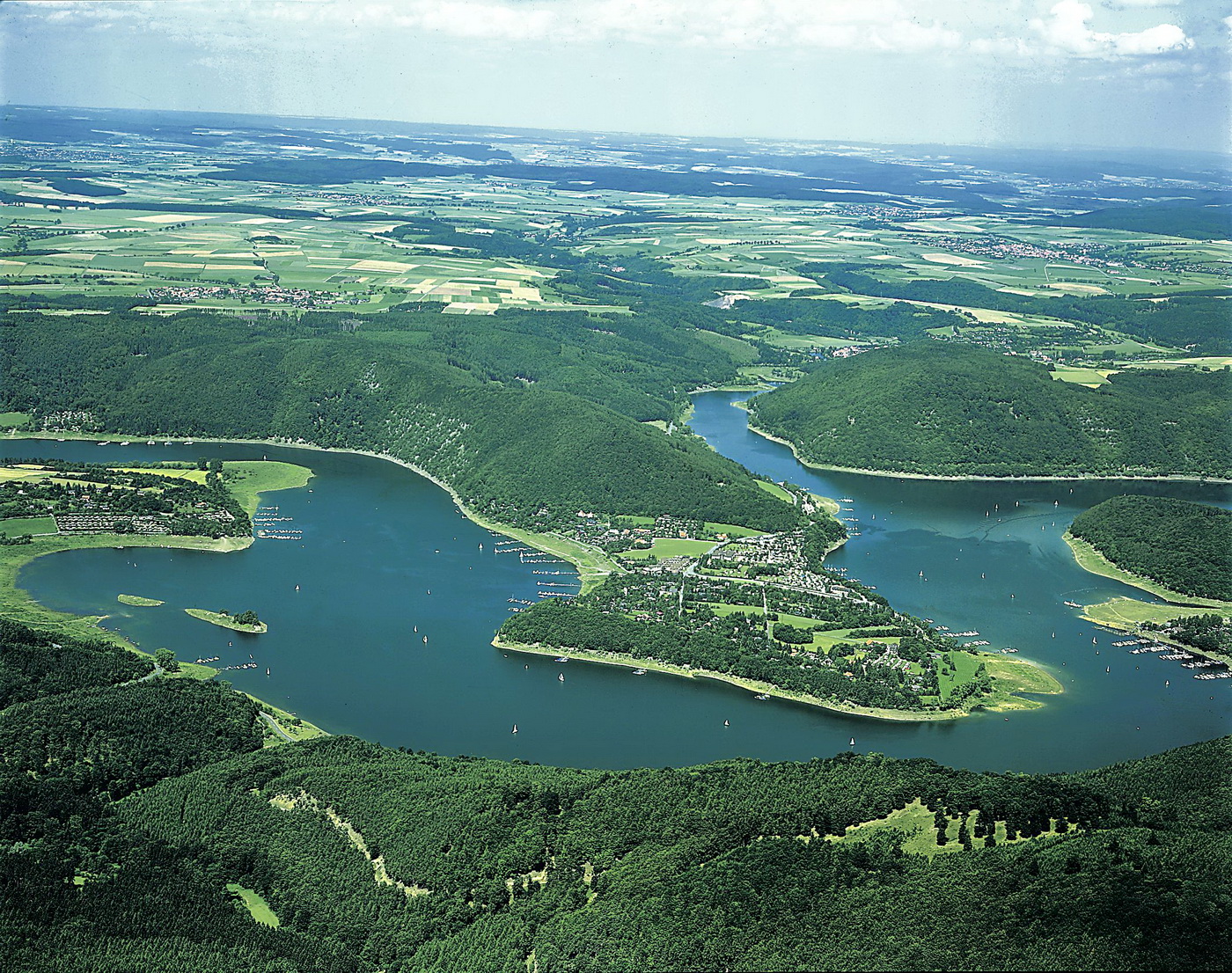 Nature is allowed to be nature in the National Park, thus enabling the "wilderness of tomorrow" to be created. Kellerwald-Edersee National Park, which is home to one of the largest beech forests in Europe, covers an area of 57 km2 in North Hesse, the homeland of the Grimm brothers.
Together with four more beech forests in Mecklenburg-Western Pomerania, Brandenburg and Thuringia, the Kellerwald comprises the most valuable surviving remains of a large-scale near-natural stock of beech trees in Germany and is part of a current application for the area to be listed as a UNESCO world heritage site.
The forest is characterised by hilltops covered in ancient woods, gorges with boulders, stone runs, near-natural springs and streams, and quiet meadow valleys and forest glades. This natural area seems to be the quintessentially perfect setting for Grimms' fairy tales.
The National Park's wilderness can be explored on tours with rangers or by following one of the many interesting, marked walking trails. Some of the main hiking trails in the region start at marked hiking car parks here.
With its mixture of imaginative presentation and modern technology, the new National Park centre guarantees unusual insights into the wilderness of the Kellerwald.
Native animals and birds of prey can be seen in Edersee wildlife park as well as species which once lived in the countryside but rarely occur there today. Among these are wolves, lynxes, European bison and capercaillies.