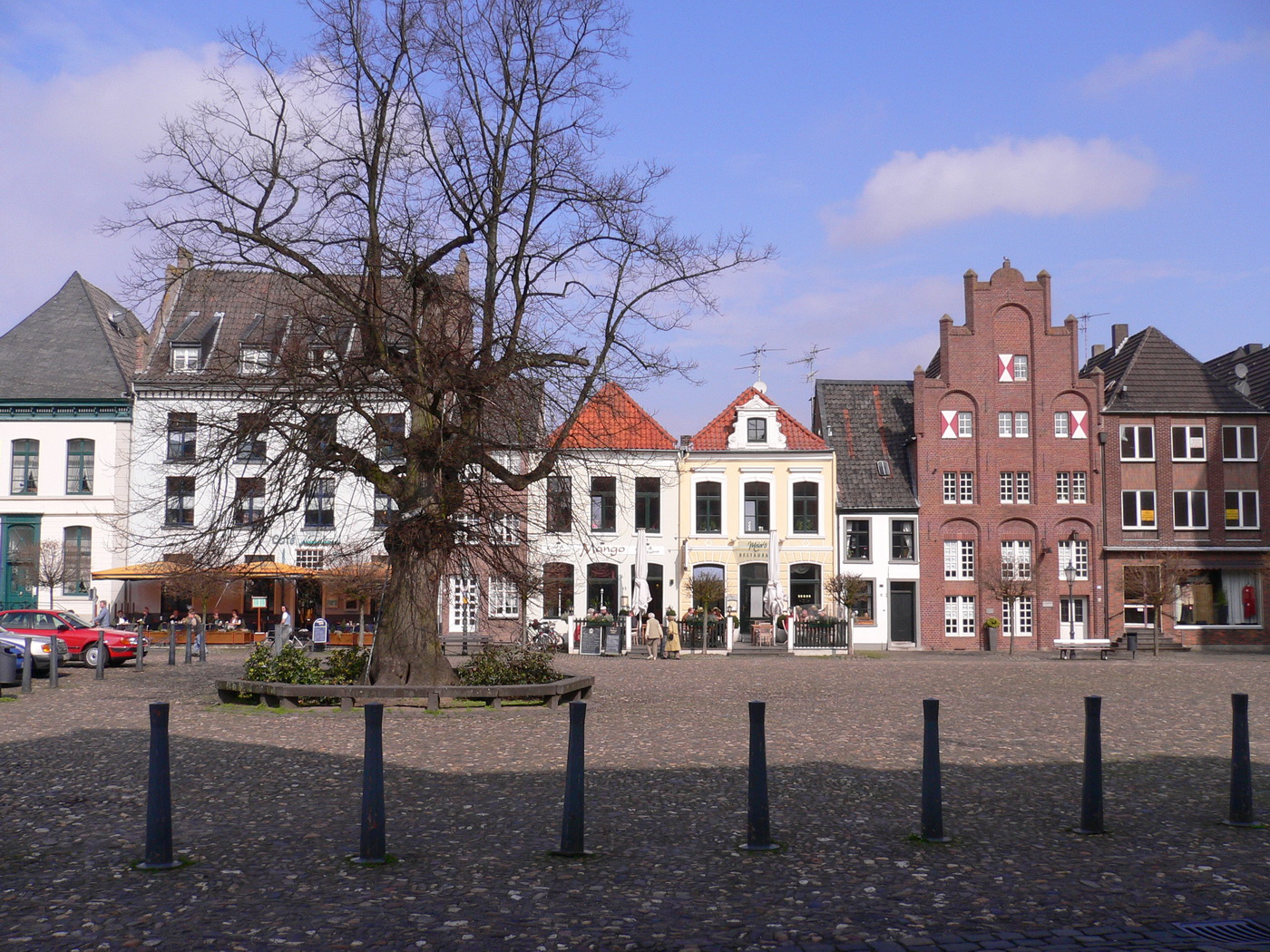 Kalkar is a good example of change and stability in the cultural landscape of the Lower Rhine. Founded 800 years ago on a dried-up branch of the Rhine, the village has retained its historical charm. About 200 houses which are listed as protected structures and a number of old fountains contribute to the atmosphere of the village. The old architecture in the Wissel and Grieth town districts, the charming Hanselaer area and the Mühlenhof are also worth a visit.
One symbol of the village is the Beginenhof, which dates from around 1500. Near the Hanselaer Tor (Hanselaer Gate), fresh bread and freshly-brewed beer can be bought in the Lohwindmühle windmill, a protected architectural structure. The Gothic town hall is the largest surviving building of its kind in the Rhineland.
Particularly worth seeing is also the Nikolaikirche, a pillar basilica dating from the later Romantic period. Typical features of this era can still be seen at the western tower and in the area of the choir. The church is known for its nine carved altars dating from the 16th century, its windows, choir stalls and its candelabra of Our Lady. But what makes the Nikolaikirche unique is the link between these mediaeval works of art and its modern church windows, designed by biologists, physicists and glass painter Karl-Martin Hartman in 2000. The windows link the form of historical depiction and the pronouncements typically found in windows in Catholic churches with the latest findings regarding the genesis of the universe, thus reformulating the story of creation.