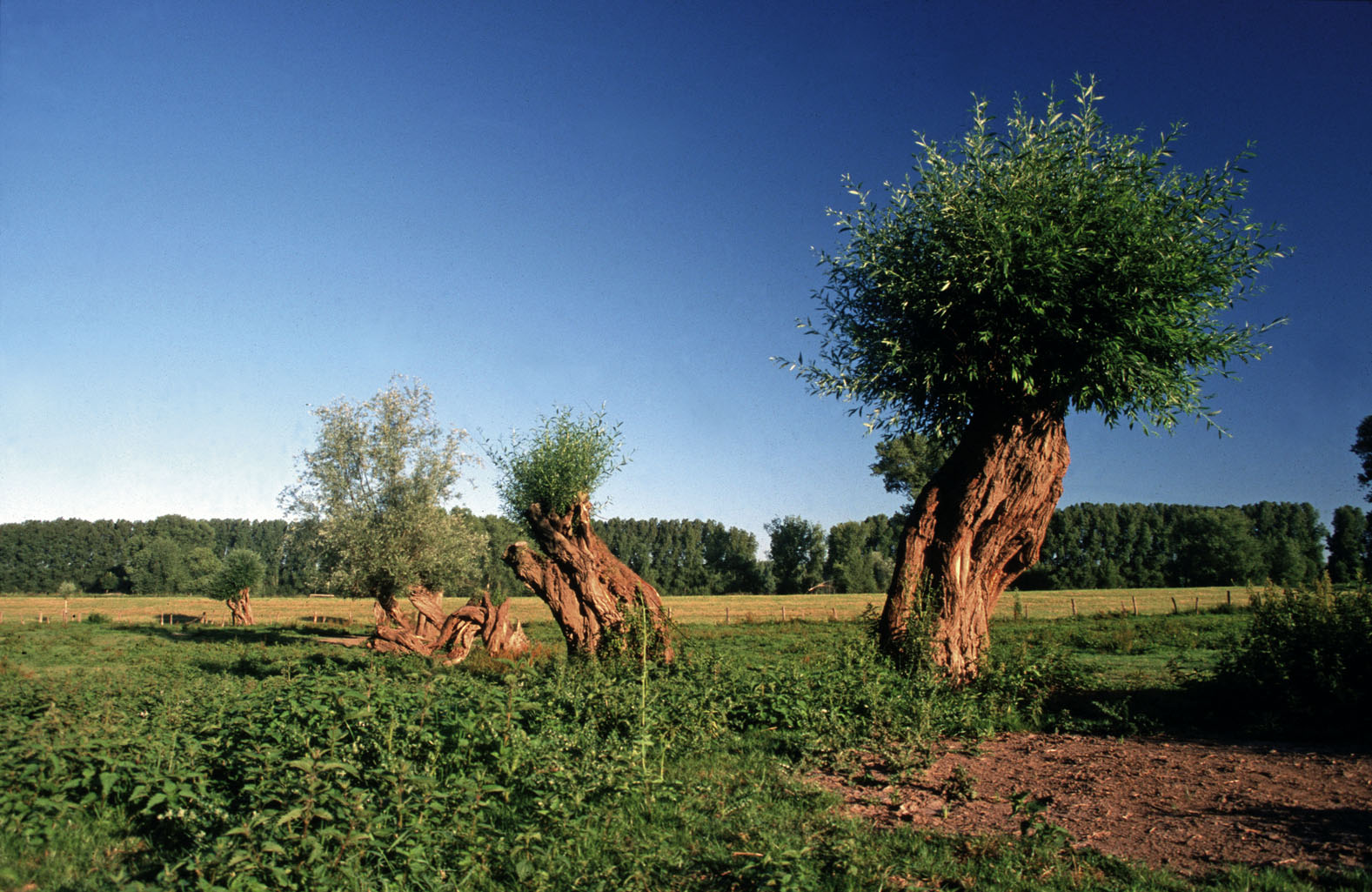 Urdenbacher Kämpe, one of the last, non-dyked river-plain landscapes along the upper Lower Rhine, is located between Düsseldorf and Monheim am Rhein. More than 70 species of bird nest here, including the kingfisher, oriole, black kite and the corncrake.
The last semi-natural hardwood woods along river plains in North Rhine-Westphalia can be found in Urdenbacher Kämpe along with osiers, fruit trees and wetlands. Hedges and rows of poplar trees structure the landscape. Urdenbacher Kämpe is an intact river plain and as such is regularly flooded by the Rhine. Numerous flood channels and hollows in the plain are testimony to the Rhine's history. The river frequently changed its course before it was contained.
Meadows with standard fruit trees are also a dominant element of Urdenbacher Kämpe. At least 26 kinds of apple and 21 kinds of pear grow in the meadows, which cover approximately 20 hectares. A stroll here is particularly rewarding in May, when the fruit trees are in flower.
The Biologische Station Urdenbacher Kämpe e.V., offering information on the nature and history of the area, is based in Haus Bürgel in the centre of the nature reserve. The estate has a corner tower dating from the Middle Ages, the foundations of which go back to ancient times. In the 4th century, the Romans erected a fort here in order to safeguard their boundary along the Rhine. Haus Bürgel was later built on its foundation walls. An exhibition in the old tower illustrates the history of the estate.