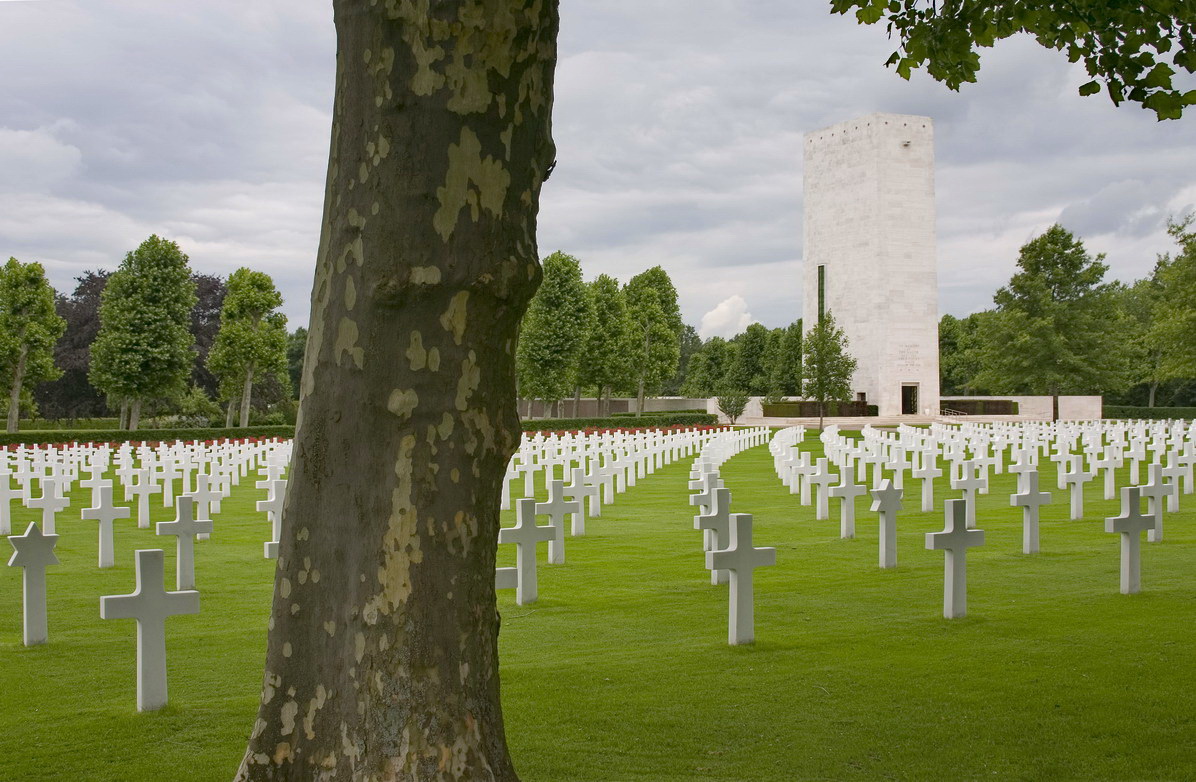 Located on a plateau in South Limburg's hilly countryside, the war cemetery contains the graves of 8,302 American soldiers who died in the fight for the liberation of the Netherlands during the Second World War.
A memorial with information about military operations during the war stands at the end of the tree-lined central axis.
The cemetery has an impressive design which affords visitors views of the rolling surrounding countryside from all sides.
The walled court of honour with a mirror pool is located at the entrance. On the walls are the names of missing soldiers. A thirty-metre tower with a chapel provides a view over the large burial ground where the gravestones are arranged in parallel curves. The individual sections are only separated from each other by tree-lined grass paths. All the graves are marked by simple stone crosses.
American architects Shepley Bulfinch Richardson & Abbott, Boston, were commissioned with the architectonic design of the cemetery. Design of the green areas was carried out by Clarke, Rapuano and Halleran, New York.