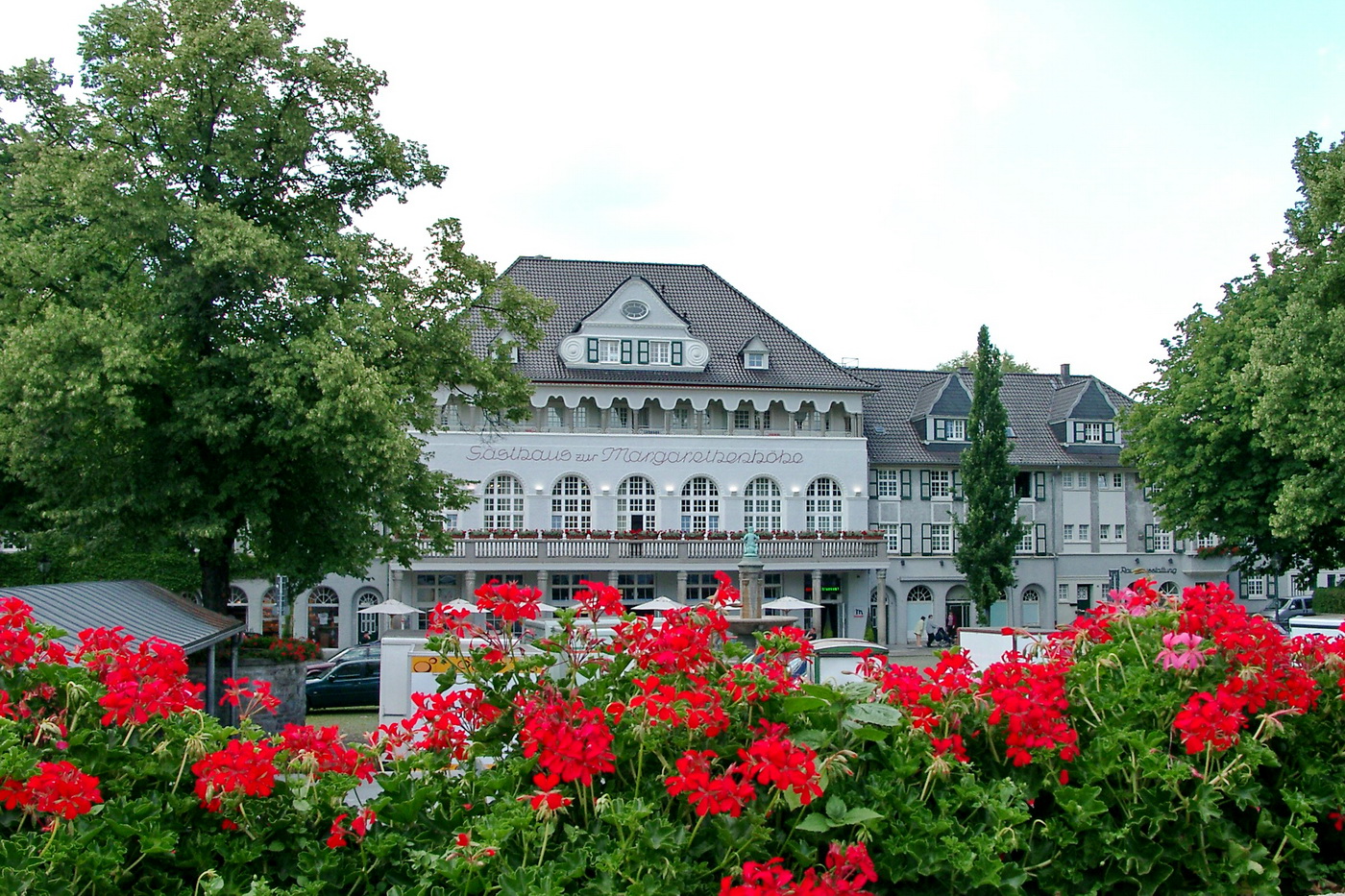 The Margarethenhöhe, which was built between 1909 and 1938, occupies a special position in the history of the numerous residential buildings of the Krupp company (and its social and welfare institution). Not only is it the oldest such complex which exists, it is also one of the first and probably one of the most consistent attempts at realising the ideas of the garden city movement. This movement was based on a model conceived by Ebenezer Howard of Great Britain and published in his book "Tomorrow: A Peaceful Path to Real Reform" in 1898. The book focused on a model of housing which was designed to combine the advantages of urban and rural life.
The Margarethenhöhe in Essen is named after its founder, Margarethe Krupp. Her architect Georg Metzendorf linked the idea of social housing with romantically-styled façades. Metzendorf was a member of the Werkbund association, an advocate of the "Folkwang idea" and was in contact with the circle of artists grouped around Karl Ernst Osthaus in Hagen.
Metzendorf realised his concept of a "small house" with its own garden. In addition, the families received the most modern comforts of living – at the time that meant bath, WC and central heating.
The heart of Gartenstadt Margarethenhöhe is formed by the picturesque market square with its axis of guesthouse (now Hotel-Restaurant Margarethenhöhe), fountain and former Krupp'sche Konsumanstalt store (now a supermarket).
Today, the Margarethenhöhe remains in the possession of the Margarethe Krupp-Stiftung für Wohnungsfürsorge (a foundation for housing).
Thanks to the reconstruction of the houses after the Second World War, the housing complex can be visited in its historical form. It was designated as a protected historical area in 1987.
Links
Margarethenhöhe Route Industriekultur
Margarethenhöhe
Margarethe-Krupp-Stiftung
Wikipedia-Eintrag Margarethenhöhe