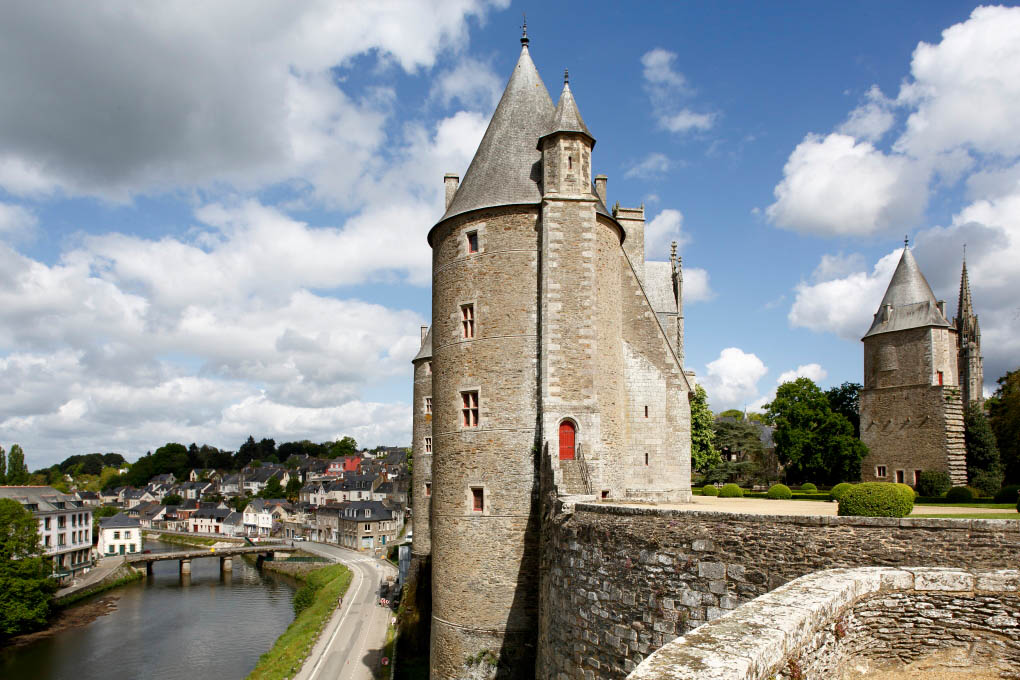 With its three majestic towers rising above the Oust valley and its splendid façade in flamboyant Gothic style, the Château de Josselin is a remarkable witness to the feudal architecture of the Renaissance.
Inside the château, which is still inhabited by the Rohan family today, it is possible to admire various beautiful furniture ensembles from the 17th and 18th centuries as well as numerous paintings and family souvenirs in surroundings which were restored in the 19th century.
The French garden can be discovered in front of the Renaissance façade. It was created around the year 1910 by Achille Duchêne as was the rose garden by the famous garden designer Louis Benech, which features 160 rose trees and 40 different varieties. At the base of the ramparts, the English landscape garden brings together rare species of azalea, rhododendron, camellia and hydrangea in the shade of centuries-old trees.