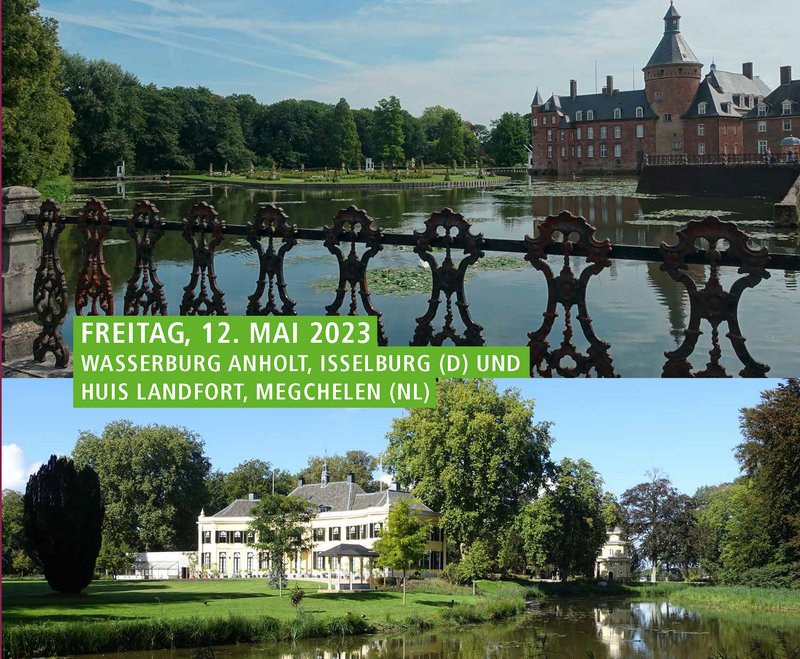 The European Garden Network EGHN, Stiftung Schloss Dyck and LWL-Denkmalpflege, Landschafts- und Baukultur in Westfalen cordially invite you to celebrate the 20th anniversary of EGHN together.
With an event on 12 May 2023, we want to once again "cross borders" in terms of content and geography with lectures on two current topics, guided tours and a walk between the venues Wasserburg Anholt (DE) and Huis Landfort (NL). Speakers from the Netherlands and Germany will report on their experiences of working with volunteers and on measures to preserve historic gardens in times of climate change.
The event is intended to stimulate exchange about these experiences, which also result from the different histories and cultures, but which are certainly inspiring and transferable for many, as well as perhaps being triggers for joint projects.
A PDF with the exact programme and further information is available for download here: in German; in Dutch.
A fee of 25 euros will be charged for participation. This includes a lunch snack, afternoon coffee and drinks at the end of the day. The number of participants is limited.
The registration form is available via this link: https://www.eghn.org/ninja-forms/8uuvq/