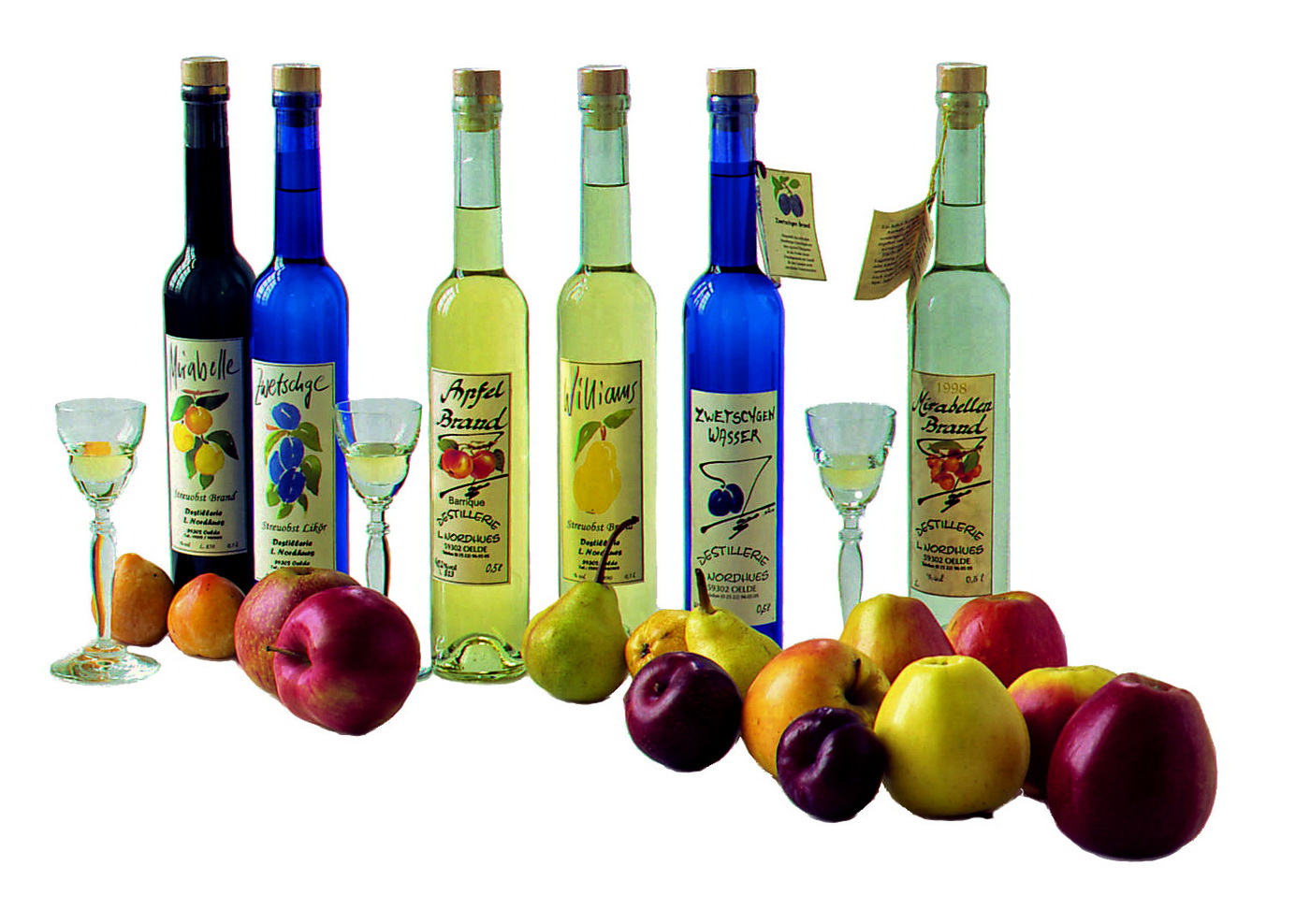 Production at the small distillery on the idyllic farm of Nordhues, near the Vier-Jahreszeiten-Park in Oelde, is limited because all the fruit (e.g. apples, plums, pears) comes from the farm's own orchards and none of it is treated with fertilisers or pesticides.
The spirits and liqueurs are handled with great care and given plenty of time to mature. Directly after harvesting, the crops are distilled. Then the distillate is transferred into wooden casks or round containers made of dark glass and left for one to two years to develop its flavour. The contents of the bottles, which are filled by hand, regularly impress the experts on the awards committee of the DLG (German Agricultural Society).
Throughout the year, a herd of llamas in the fields around the farm provides care for the landscape. The climate of the animals' natural habitat in South America and their warm wool means that they are also suited to the Münsterland winter. After shearing, the wool is made into pullovers and other items which can be purchased in the farm shop.
The farm has a special attraction from July to mid-September: a hemp maze. The 4-metre high hemp plants with their dense foliage create a unique jungle-like effect in the maze.
After the hemp has been harvested in September, the fibres are used as organic building material or are processed, for example, in the automobile, textile and printing industries. The seeds are used in food production and as medicine. Some hemp products, (e.g. hemp oil and hemp beer) can be bought in the farm shop.
Slow Food recommends a visit to Nordhues as a great shopping experience for the whole family.
Brennerei Nordhues
Leonhard Nordhues
Bergelerweg 30
59302 Oelde
Tel.: 02522-960505
hanf-labyrinth@arcor.de
www.hanf-labyrinth.de
Verkaufszeiten im Hofladen:
Montag bis Samstag von 11.00 – 16.00 Uhr