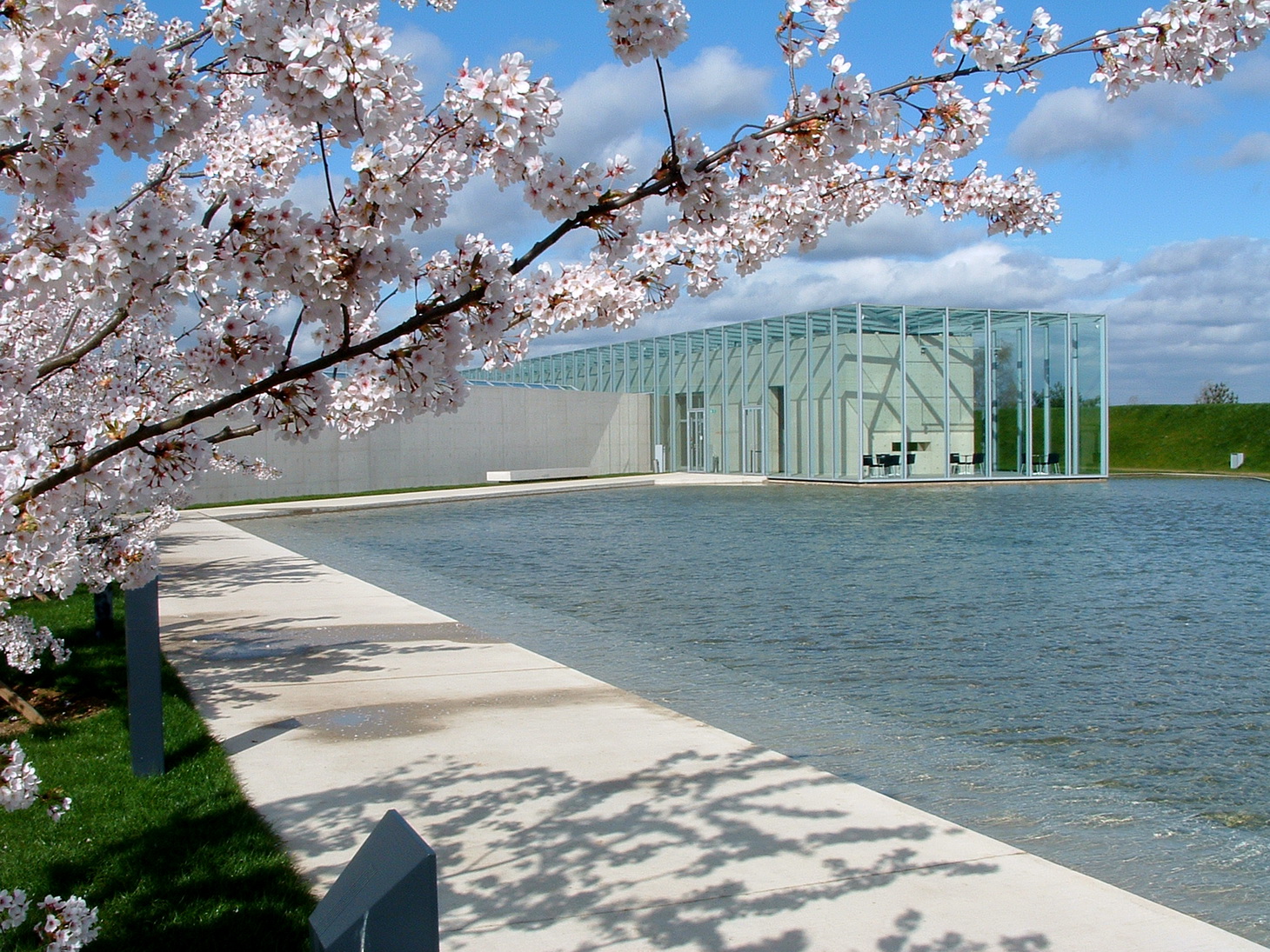 Hombroich missile station (Raketenstation), a former NATO base in the midst of the idyllic landscape of Hombroich cultural region, is now a place where artists, poets, composers and scientists can live and work. In coming years, internationally renowned artists and architects will plan and construct buildings for further institutions in this developing location, e.g. an institute for literature and an institute for film documentation.
SpacePlaceLab is only 30 minutes' drive from Cologne, but even the drive through the extensively renaturalised landscape of river plains generates a different atmosphere every season.
The "Langen Foundation" art and exhibition building was designed by Japanese architect Tadao Ando and opened in 2004. Ando's buildings are some of the most striking to have been constructed in this region in recent decades.
Works from Viktor and Marianne Langen's private collection are shown in three exhibition rooms. The art collection goes back to the 1950s and today includes Japanese works of art from the 12th to the 20th century and modern works of art, e.g. by Cézanne, Beckmann, Warhol and Polke.
The location for the exhibition is simultaneously a walk-in sculpture – a tranquil spot. Harmony reigns between the building and nature. The structure does not interfere with the surrounding area despite the fact that its materials consist of concrete, glass and steel. A masterpiece of lines, forms and materials was created over a period of two years here, resulting in a dialogue between architecture and nature.